When Robert Parker, the now retired wine critic, was at the peak of his influence and power in the early 2000s, the publication of his newest ratings was a high security event.
To prevent insider trading, he embargoed his scores for global release at a pre-specified date and time – calibrated for the US morning and European close. In Asia, Parker acolytes were known to stay up all night to avoid being hours behind the curve.
It was a heady time. It was also very simple; one man's opinion trumped all.
So when Parker sold his Wine Advocate in late 2012 and stepped back from reviewing duties, bets were laid about which wine critics would take his crown. But as it turned out, it wasn't only who, but "what".
Wine influencers are still a big driving force. However, something unexpected but equally important has also emerged: "Influencer wines…"
What is an influencer wine? In simple terms, it's a wine so original and effortlessly brilliant that it stands apart from other wines derived from the same grape types, and spawns a rush of attempted lookalikes.
In the old days, wines were often made to align with Robert Parker's preference for powerful, ripe wines. Now a growing number are being made to emulate this emerging group of iconoclastic wines, which share a leaning toward elegance and refinement.
This shift has been more than theoretical; it has quietly shaken up traditional ideas about quality, pricing and even what constitutes "value" in fine wine.
What should you benchmark a wine against? Its neighbours? Other wines from the same grapes? Or an elite group of the world's top wines?
Increasingly, the answer is probably somewhere in between, and that's where the fun and opportunity comes in.
While most winemakers who try to break into this rarefied new club fall short, those that succeed can gain instant cult status, with prices to match.
It's not surprising, then, that identifying the winners before everyone else has become an obsession for some. Like with fine art, there is a joy in discovering a new artist before they hit the big time, and the returns can also be stratospheric.
To understand how we got to this point and where we are headed, the best way to start is by looking at what happened with red Burgundy, starting around a decade ago.
Before then, Burgundy was seen by many as a brilliant but complicated cousin to Bordeaux. Pinot noir is a fickle grape and, when combined with the equally fickle climate in Eastern France, there is often a fine line between a masterpiece and a dud.
Parker was never a big fan, once writing: "Burgundy is, well, Burgundy. A minefield of potential disappointments beloved by elitists and pseudo-intellectuals who like to discuss ad nauseam growers and terroirs — not quality."
It was this comment that got him banned there, which in turn had a negative effect on the attention paid to Burgundy during his reign.
However, as anyone who has had one can attest, the greatest wines of Burgundy can be near religious experiences. They are ethereal and pure, yet intellectual; perfumed and delicate yet supremely age-worthy. The most expensive wine in the world – Domaine de la Romanee Conti, or DRC – is a Burgundy. Meanwhile, as technology and winemaking skills have improved, so has the consistency of many top wines.
What this meant is that, just as Parker was stepping back, Burgundy prices began to rise… and rise.
And suddenly, Burgundian elegance was back in fashion, almost as if it had been waiting to reclaim its crown at the top of fine wine's hierarchy.
Over the last decade, the top names of Burgundy have seen prices rise as much as 300%-400%.
Of course, the gains were so stratospheric that they also made the best wines all but unattainable. So for many collectors, the obvious thing to do at this point was start searching for alternatives – and so began the treasure hunt that continues unabated today.
Because pinot noir is so sensitive, the wines being made in other parts of the world – no matter how good they might be in their own way – just can't compare with top burgundies.
So collectors have been branching out, and one of the wines in their crosshairs has been Chateau Rayas, a once little-known Grenache-based wine from Chateauneuf du Pape.
For those not familiar with it, grenache is mostly known as the base grape for burly wines in the Southern Rhone that Parker loved, but have rarely made it into wine's premier league.
Rayas was different. So different in fact that it's almost impossible to believe that it's from the southern Rhone by how little it has in common with its peers.
Made at high altitude, on sandy soils, its owner is a stereotypical genius straight out of central casting, who shuns publicity, puts labels on by hand and uses plain cardboard boxes for his bottles.
Most importantly, the wines are spectacular, like the greatest Burgundies. Pure, weightless, and completely unique.
In 2013, you could have bought a case of 2001 Rayas for around £2,000. It's now more like £15,000 – if you can even find it.
With this, Rayas became the standard-bearer for grenache and opened the door for a new generation of other winemakers looking to stand out from the crowd.
Due to its hot climate, Spain is not a country one typically associates with light, airy wines, yet some of the most successful Rayas-inspired wines are emerging from here.
In a 2019 article entitled "Grenache's true moment in the sun", wine critic Tim Atkin MW noted: "Winemakers in Spain aren't stupid. They have mobile phones. They read and/or use Instagram. They realized that there was a growing market for this style of Grenache above and beyond the blockbuster boom-boom wines of the past that could hit 16% alcohol." https://timatkin.com/grenaches-true-moment-in-the-sun/
Of these, two in particular stand out – the high-altitude wines of Comando G and Terroir al Limit. I don't want to accuse either of impersonating Rayas, but it's fair to say that they have benefited from this trend. It's hard to imagine Spanish wines with strange names getting this kind of attention 10 years ago.
As with Rayas itself, both have seen sharp price upticks in the last few years and are now all but impossible to track down.
More notably, they came out of nowhere and captured the market's imagination in a way that hundreds of more established Spanish wines have failed to do. They had the bravery to take a risk, and the talent to pull it off – and have been rewarded for it.
Even as we speak, winemakers in France, Spain and places as far flung as the California central coast and Chile are experimenting with Grenache. Whether they succeed in the same way as their Spanish peers is a topic of much heated debate on wine bulletin boards.
But it's not just about Grenache. The same trend toward lighter, classically made wines is also gaining momentum in other regions, especially those with the right grapes. Nebbiolo in Piedmont, Italy, is a prime example, because of its genetic similarities to pinot noir.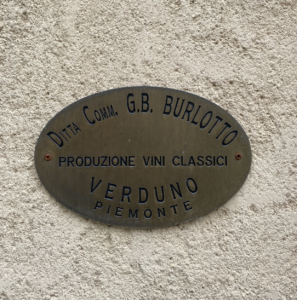 Burlotto, one of the oldest producers in Barolo, began to evolve its approach around 15 years ago under the stewardship of the patriarch's son Fabio Alessandria. By experimenting with traditional, low interventionist techniques, he has since transformed the wines into uniquely brilliant expressions of the Nebbiolo grape. Burlotto's flagship Monvigliero bottling is now compared more often to grand cru Burgundy from the most revered names, than to other barolos. Its prices have soared accordingly, and it's fair to say that neighbours are paying attention.
Meanwhile, this search for new interpretations of well-known grapes has also ignited fresh interest in red wines from regions previously best known for their whites – like Switzerland and Germany.
All of this may lead some to question if the tyranny of Parker has simply been replaced by a new uniformity in reverse. But that would be too simplistic. The difference this time is that the market is leading the way, not one man. The wines emerging are also among the most exciting ever made, testing the boundaries of what humans and weather can achieve with grapes.
Taking risks is being rewarded, diversity is being encouraged and complexity is the game again – which is at the core of what makes fine wine so intellectually fascinating.
For collectors, the inefficiency of the wine market already makes it one of the most attractive alternative asset classes. But the evolution now underway is creating new opportunities for those willing to look at it differently and reassess the concept of value.
If you would like to speak with a 1275 advisor or get a copy of our brochure, please click here: https://www.1275collections.com/contact