If you know 1275 at all by now, you'll know we are champions of provenance. While we use the term to describe our clean and attentive supply chain for the wines we source directly from producers, we're exploring this week its more philosophical meaning, and why this matters.
Provenance refers to the beginning of something's existence or origin. It describes singularity, specificity, production method regulation, and geographical representation.
Regulations
Certifications of origin via the label "AOC" – Appellation d'origine contrôlée – have provided indication of food and wine with provenance since the 15th century.  The first was declared by parliamentary decree for the production of Roquefort cheese in 1411, and it was not until the 20th century that AOCs were applied to wine.
As a general rule, the higher-quality or more exclusive the product, the stricter the criteria for producing under a particular AOC. Using Burgundy as an example, a wine can be labelled simply "Gevrey-Chambertin" if its grapes come from any vineyards officially classified within the vine-area of Gevrey-Chambertin. It can call itself "Gevrey-Chambertin Premier Cru" if the grapes are exclusively from premier cru sites of its namesake area, and it can add "Lavaux Saint-Jacques" if all the grapes used hail from this specific premier cru climat within Gevrey-Chambertin.

Further examples of similar production regulation exist throughout the world. Consider the renowned Swiss AOP (Appellation d'origine protégée) Gruyère, whose cheese can only bear the name when produced from cows exclusively fed on Alpine grass, raised in a specific manner throughout their lives to achieve its distinct flavour.
And the Japanese Fugu fish, known for its highly toxic nature, is nearly impossible to find outside of Japan, since extensive training to remove all toxins is required to obtain license to serve it. Thus, the authentic and safe preparation of Fugu remains predominantly limited within Japanese borders, deeply rooted in their culinary culture.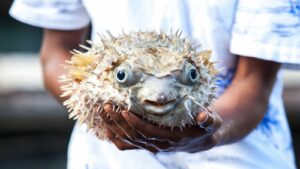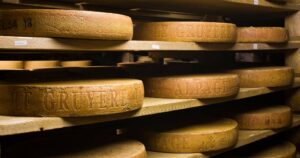 Authenticity
In 1275's fine wine universe, provenance not only indicates a set of rules to produce by, but also a symbol of authenticity. Fabio Burlotto, a winemaker whose family has been producing Barolo for 150 years, seeks to continue traditional methods for transformation of the king Nebbiolo grape into wines showing typicity of terroir. According to him, this is the only way that Barolo can be truly authentic.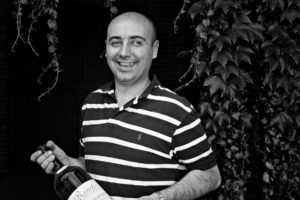 "I want to feel the profile of the grape", Fabio Burlotto, Comm. GB. Burlotto
Combine this with nearby Alba's white truffle tradition, and Piedmont can be considered the poster child for authenticity, for produce with provenance today. Is is the antidote to our immediacy culture – Piedmont cannot be rushed, imitated, or scaled up. It goes beyond origins, relying on producers and distributors with integrity, whose respect for centuries-old craftsmanship and cultivation is uncompromising – our truest definition of provenance.