Art fanatics among you may be familiar with the story of the portrait of Joan Didion by Leslie Johnson. Valued at a meagre $3,000-$5,000, the full story of its origin was revealed mid-auction, hiking the final hammer price to $110,000. Bidders sought to buy not only the painting, but the story of how it came to be, and how it travelled through time. In short, they wanted to buy its provenance. 
Within the realm of collectibles, provenance is a key security measure – to avoid fakes, bad storage, dubious documentation of ownership. This is common currency in the art world, in the collection of watches, and yet a satisfactory level of traceability has yet to penetrate the wine business with any meaningful depth. Not only does counterfeit wine continue to circulate freely around the globe (to the tune of 20% of all wines, according to the World Trade Organisation), identifying wines that have been damaged by bad transportation or storage conditions is virtually impossible. 
As our raison d'être, we have recently explored provenance in its existing forms through other industries.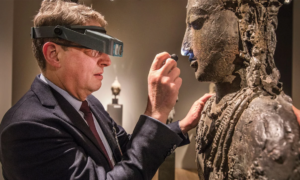 Art
Historically, provenance and proof of authenticity for works of art have been compiled through official documents; auction records, certificates by renowned third-party organisations, and communications between sellers and galleries over time. Technology is taking over this system to solve the major problem of highly falsifiable paper documents (e.g. The story of the Knoedler Gallery).
Digital certificates, backed by blockchain technology such as Arcual and Christie's 3.0 (launched in 2022, an on-chain auction platform dedicated to NFT-based art) create non-fungible digital registers of artworks' authenticity, and their ownership journey.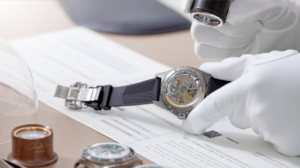 Watches
The watch industry has faced many issues of counterfeit products (40 million fake watches are produced every year in the world, according to Swiss Info) or unorthodox modifications by third party intermediaries. 
Watchmakers are combatting this using unique ID codes or serial numbers, that allow tracking of the entire lifecycle of each timepiece, from the sourcing of materials to the final sale. 
Blockchain technology has also begun to make an appearance. Breitling announced in 2020 that they will issue an encrypted passport for each new watch, in partnership with Sourcemap (a global provider of supply chain transparency and traceability software). Avant-garde watchmaker, BA111OD took provenance protection a step further in 2022. In partnership with Selinko (a prominent goods protection technology provider) it became the first watch brand to deliver a unique watch ID, combined with an NFC tag for authentication and a detection service in case of theft.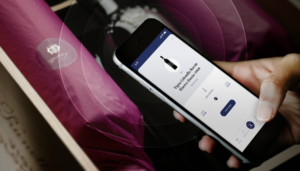 Wine
Unlike other collectibles, each bottle of wine is unique the moment it leaves the cellar in which it was made. The authentication problem is solvable via similar documentation as in the art world, but very few players are tackling the silent issue – damage of the collectible in transport or storage. 
Some brands have turned to NFC chip technology – Maison Laurent Ponsot uses these for authentication purposes, and to offer drinkers a temperature report on how the bottle has travelled. 
At 1275, we strive to set a new standard for provenance within the realm of fine wine, supplying our producer partners with NFC chips to follow our wine's transport conditions (temperature and shock) until it is stored, at 12° and 75% humidity in Geneva's Free Port. 
Taking inspiration from the watch world, each case has a unique identity, linking its transport information to its ownership by a single client. This is  stored as a digital passport in our proprietary database, the Internet of Bottles™.
While this may not yet be standard practice for wine, we believe it is the minimum requirement to safekeep the historic bottles in our custody. 
The price of provenance
In the art world, the question of authenticity is binary – without proof, a piece is unsellable. For watches, the price disparity between perfect, proven provenance and anything less is 15-25%. In wine, the small 10-20% premium currently applied to ex-château stock (back vintages coming straight from the domain, rather than sourced in the secondary market) is just the beginning. 
As our world demands more transparency, wine auction houses today sourcing lots directly from the estates consistently achieve higher hammer prices than the same wines sourced from private cellars. It is our extreme conviction that this gap will only grow in time – savvy consumers of tomorrow will accept only total, indisputable provenance.