Can fine wine ever be sustainable?
A glass of fine wine every now and then is certainly good for the soul, but what about the environment? Working daily with the land, winemakers are starkly aware of our changing climate and the harmful effects of some practices in the vineyard or the cellar. 
"If we don't change the way we manage the vineyard today, it will be too late, and our wine will change forever", Pierre-Olivier Clouet, technical director at Château Cheval Blanc.
Living soils
As of today, fine wine's greatest focus for reducing environmental impact has been in the vineyard. Organic and biodynamic practices may be deemed "trendy", but they have proved genuinely beneficial, banning the use of chemical products which otherwise destroy most living organisms in the soil.
Biodiversity is today's ultimate goal for most fine wine estates – as an independent ecosystem of animals, plants and microorganisms coexisting with vines is the only way to ensure a sustainable soil. Without it, soils die and replantation programs costing years of non-production are required in the future.
Château Cheval Blanc has embarked upon an agroecology project to promote biodiversity, planting over 3,000 trees throughout the estate, of which two thirds are mixed amongst the vines. Many other estates have embarked upon similar "low intervention" strategies to promote healthy vineyards, such as the plantation of cover crops – grasses and flowers between vine rows – or the ban of any non-biodegradable matter in the vineyards.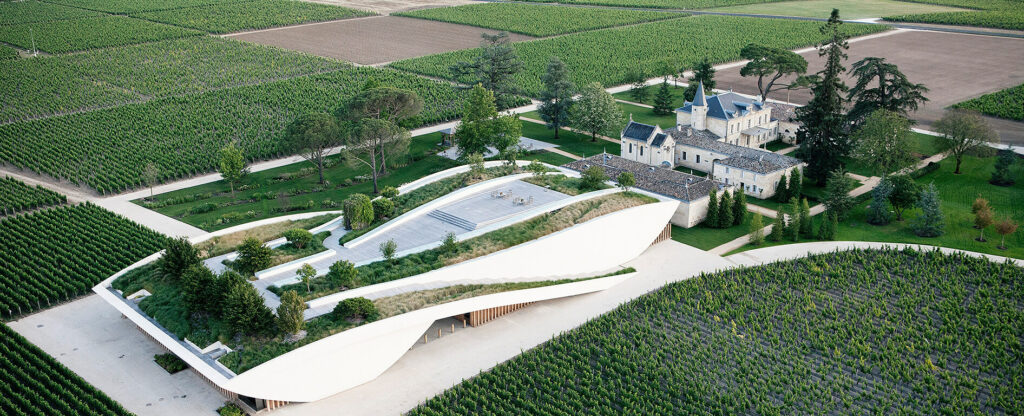 Energy-efficient cellars
While most high-quality estates are operating at the top of the sustainability game in their vineyards, many lag behind when it comes to clean energy use to transform grapes into wine. The more precise the winemaking, the more temperature control, multiple containers, ageing barrels, etc are required.
One way to mitigate this expense of energy is to source it from renewable sources – which some wineries in Australia and Spain have already implemented via solar panels. Another is simply to build downwards, reducing the need for electric refrigeration by creating cellars underground with natural cool temperatures and humidity all year round. Using gravity in the winemaking also helps in getting rid of harmful pumps.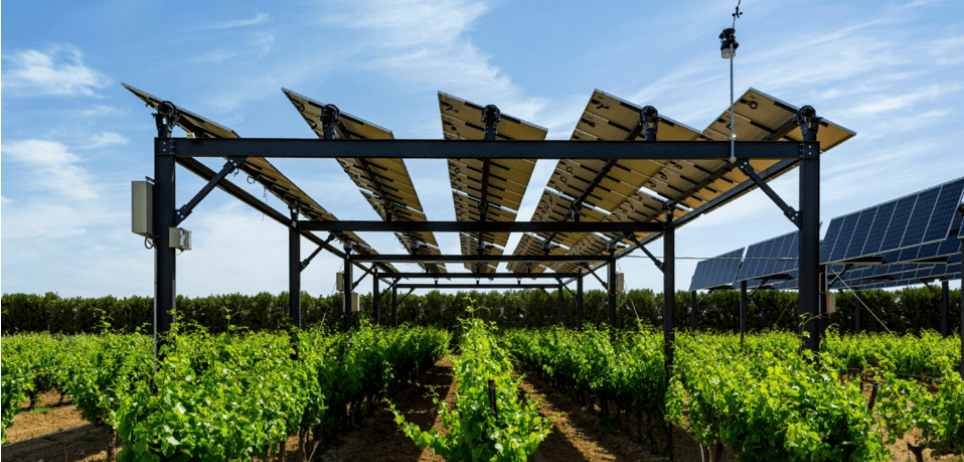 Carbon-Zero transportation
While fermenting and ageing wine sustainably is a challenge, its complexity is nothing compared to transporting wine bottles without a large carbon footprint. In the absence of electric trucks (let alone temperature-controlled ones), the best hope for wine transportation today is in minimising journeys – ensuring that temperature-controlled vehicles moving wines are full, and organising pick-up groups and deliveries efficiently. 
A major issue lies in the weight of glass bottles, estimated to generate around 200g of CO2 each (the equivalent of a 2km car ride), and accounting for nearly a third of the wine industry's carbon emissions. Demand from wineries for lighter bottles is therefore growing, yet glass remains by far the best material for long-term ageing vessels.
For now, our solemn conclusion must be that no glass of wine can be climate-guilt free. The knowledge that the best estates around the world are serious in their approach to recreating biodiversity in their vineyard; reducing their carbon footprint (to the extent this is possible) is a positive first step forward.